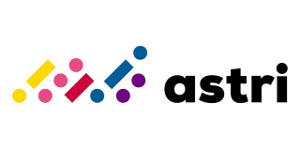 Astri Group is the biggest retail real estate owner in Estonia. We are owning shopping centres and a market in 4 Estonian cities. Due to our growing needs to manage our portfolio in a more effective way we were looking for a software that could help us to handle all this information. After doing plenty of research and visiting several software providers, we decided to choose NOVO software provided by Novo Technologies from Poland.
The process of implementation the software has moved very smoothly. All the fears we had at first because of the long-distance, different legislation and language didn't actually come true. Mainly because of the staff at Novo Technologies who is knowledgeable, professional, very helpful, courteous and friendly. Even the hardest obstacles have been overcome with the professional approach, leaving us, as a client,satisfied with the result.
They are also very professional in handling all the information about our proposals, Estonian legislation and changes in the system offering updates via email or phone to reassure us that the client is informed about the development of the process. The first impression about the software's possibilities and ease of use has given us much confidence that the NOVO is the key to help us to manage our portfolio more effective
way.
As a project manager in the implementation process of NOVO software in Astri Group I am happy to recommend services of NOVO Technologies S.A.
Yours sincerely,

Lease Manager