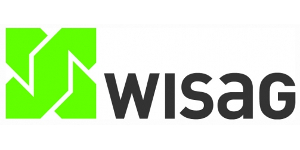 I hereby certify that Novo Technologies S.A. with its registered office in Warsaw at ul. Cybernetyki 7B has implemented the Novo Property Management and Novo Facility Management systems for WISAG Polska Sp. z o.o.
Novo Technologies S.A. has demonstrated a high level of service, due diligence and a professional approach to the tasks entrusted. The cooperation went smoothly and reliably, which was undoubtedly influenced by the professionalism, honesty and high qualifications of the company's employees. What is also important after the implementation of Novo Technologies S.A. provides service at the highest level, and system maintainers always provide full substantive support, they are also able to perform custom "tailor-made" orders for the client.
The NOVO Management system itself is a well-matched program for our business, it is intuitive and reliable. We will definitely use it in the future, introducing another buildings that we manage to NOVO.
Timely implementation, high quality and very good work organization allow us to recommend Novo Technologies S.A. as a reliable and solid Partner.
Best regards,
BREEAM Assessor
Portfolio Manager