We are pleased to announce that we have received funding under the project "Supporting SMEs in promoting product brands – Go to Brand"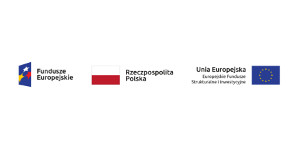 The Project: Increase of competitiveness of NOVO Technologies S.A. through the development of the export of its own product - the NOVO Property Management system, received funding under sub-measure 3.3.3. "Support for SMEs in the promotion of product brands - Go to Brand" Operational Program Intelligent Development co-financed by the European Regional Development Fund.
The NOVO Property Management system is a comprehensive, modern, multi-language, multi-currency, ERP class software fully available over the Internet, supporting developers, owners and managers of commercial facilities of all types in effective management. Thanks to the funds obtained, the NOVO Property Management system as well as the Polish IT industry has a chance to become a recognizable brand on foreign markets.
Project value 515 000 PLN
Contribution of European Funds 412 000 PLN