Another positive feedback from a happy client for the NOVO PM system as well as the professionalism and commitment of NOVO employees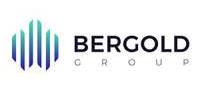 Bergold recommends the NOVO Property Management system and cooperation with NOVO Technologies S.A.
Bergold Group is active in the Polish and European Real Estate market since the beginning of the 90's. Throughout the years the Group has acquired, managed and sold various commercial, office, warehousing and recently residential projects.
We are pleased to announce that Bergold positively assessed the NOVO Property Management system by describing it as an indispensable tool in the commercial property management process.
Full text of the newly received testimonials on the NOVO PM system and cooperation with NOVO experts is available in the References section