Karimpol takes on NOVO AM/PM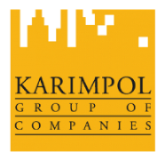 In November Karimpol Polska signed an agreement to implement the NOVO PM and NOVO AM modules.
Karimpol Polska belongs to the Karimpol Group, a development company established in 1991, operating in 8 countries of Central and Eastern Europe: Karimpol Poland, Czech Republic, Austria, Bosnia and Herzegovina, Luxembourg, Russia, Slovakia and Hungary.

So far Karimpol Polska has completed 8 office projects in Warsaw: Stratos, Mistral, Passat, Taifun, Equator I, II, III and IV. Currently, the company is running the Skyliner investment - the largest and most prestigious project of the Group. The total lease area of all investments in Poland is nearly 200 thousand square meters.